1.  I went to give Porkchop a bath yesterday and noticed a huge gash under her eye.  I panicked and took her to the vet.  I thought she had hurt herself in her kennel, the vet said it was probably a skin infection from one of the creases in her face.  Alright no biggie some antibiotics and she'll be fine.  I head to the gym and she managed to do this…
The entire right side of her face is torn and she cut herself under her left eye too.  I started crying immediately…my poor baby.  She now has to wear this fashionable pink cone.
I never had issues before moving, but the vet thinks she is suffering from separation anxiety.  Some doggie xanax, positive reinforcement, and lots of treats, hopefully we will have her mellowed out in no time. 
2. I'm getting caught up on the Bachelor, I'm half way through episode 3. 
I. Don't. Like. Her….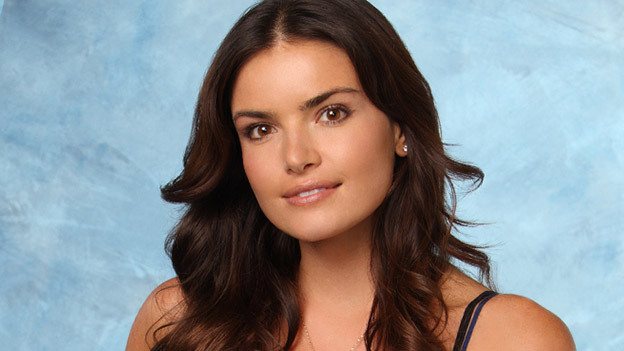 Stop being a biatch and putting everyone else down!
Or Her…
Guys don't like manly looking, crazy attention seeking girls…calm the hell down and putt your boobs away.
I heart her and her southern accent…too cute!
3.  This is how I feel right now.  I didn't make it to the gym all weekend.  My workout got postponed from Monday afternoon to monday night because of Porkchop (see #1) and since it was fat Monday…aka the gym serves pizza…it was packed and I couldn't get to half the things I needed to do my workout.  Then today I didn't get to workout because I spent wait too much time waiting for Xanax and a cone (see #1)
4. I made this thanks again to Mrs. How Sweet It Is.  Again her pictures are just so much prettier so here it is…
You can find this delicious recipe here.
5.  I started reading this…I have 36 hours until my loan expires.  Better get crackin…